Q: How to test and verify that the T10 built-in high precision UM482 (or UB482) works normally and can be differentially positioned?
T10 support built-in high-precision UM482 modules. (Please note: when the high-precision module is on working mode, the device working temperature is high, T10 is IP65 rated protection, the internal heat is mainly exported through the back metal block, please do not touch the metal block part by hand for long period)
T10 built-in UM482 differential positioning test steps:
Step 1, connect the high-precision antenna to the TNC interface on the back of the T10, note: GNSS1 is connected to the main high-precision antenna, and GNSS2 is connected to the secondary high-precision antenna. If you are just positioning the application, you only need to connect a high-precision antenna to the TNC interface of the main antenna GNSS1.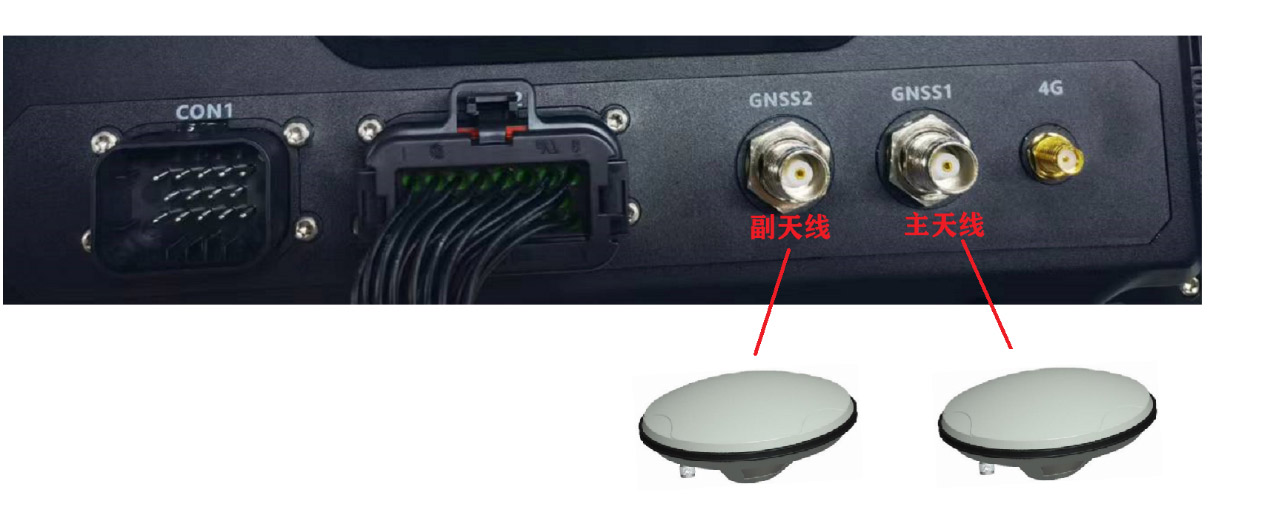 Step 2. Under normal circumstances,when T10 is powered on, the UM482 has been powered on. At this time, you can use the built-in serial port tool to open the UM482 connected serial port node ttyS5, the baud rate set to 115200, you can see the NEMA statement output of um482, and from the GPGGA statement, you can see the positioning status, as shown in below picture:
For information on the meaning of NEMA data, please refer to the following link: https://zhuanlan.zhihu.com/p/434992232
Step 3 The principle of UM482 to achieve differential positioning, is that the software through the protocol from the high-precision reference station to obtain differential data, the data is written to UM482. UM482 accepts the reference differential data, the internal algorithm calculating to obtain high-precision positioning. We have a simple DEMO to achieve this function, as shown in the following figure, showing that UM482 has been differentially positioned, you can contact our sales person for details.